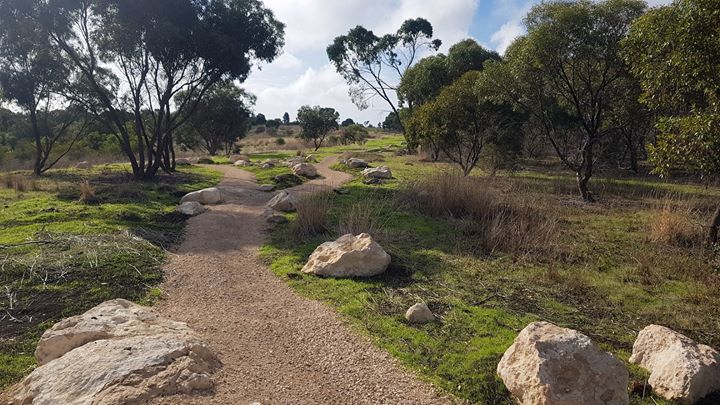 We've built our first "white" trail; literally, but it is also a white circle (Very Easy) rated, fully surfaced trail. This limestone aggregate is compatible with local rock on site, strange as that may seem. Ebony and ivory!
Notice some optional trail features too, because we like that sort of thing.
Now that we have had some lovely Autumn rain to help the trail settle into it's surrounds it's starting look quite grand. Definitely nice to see the lush green grass growing alongside this brand new trail!
Stay tuned… Official opeining of the Stage 2 Trails at O'Halloran Hill Recreation Park will be happening very soon!