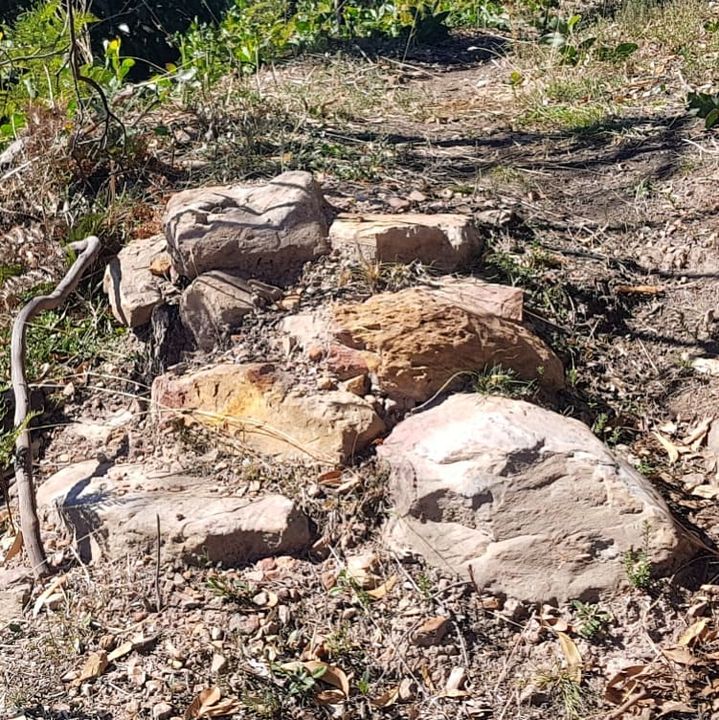 The F.A.M.E. Trail (Fox All Mountain Experience / Once Was Steep) is our rockiest trail in the network. Birthed in the mid 1990s this trail was a fave for a long time and still is today.
What you may not know is that the rock gardens were engineered from 2003 onwards til 2007.
Trail workshops with @unclejoeyklein
(2002 and 2005?) gave us many options on how to keep land managers happy and retain the trail. Some machine reroutes were added in 2007 by TrailScapes too…. mostly to avoid some land slips and get the trail down to the then new bottom car park.
The rock work entails a massive amount of hours by Bike SA, Inside Line volunteers and many others. Rocks were sourced on site and from the Lobethal Quarry. The rocks were put there as a way to stabilise the steep gradients and heavy braking but also to create new cool features. We call this "trail armouring" in the industry and it is extremely labour intensive. In this case to help a DH race track be more sustainable.
Even after the fires it's holding together pretty well. A testament to the IMBA guidelines and that quality work will stand the test of time, fires, torrential rains and the wrath of riders. There were no quick fixes here. It was hard work that made it so awesome.
The trail is closed at present but we hope to bring something special to the table in the near future.