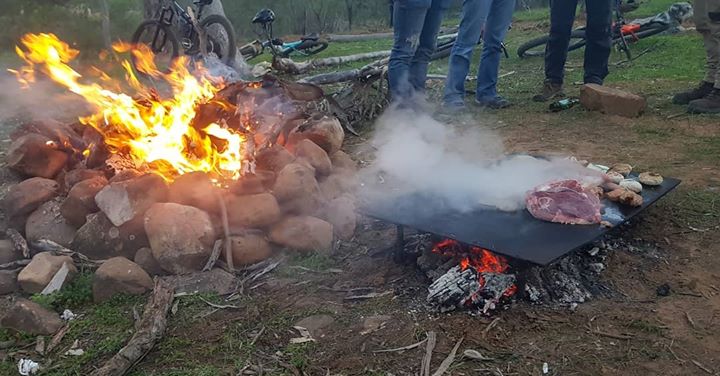 Melrose finished with a fire, a feast and a few brews. So good to be working with Bike Melrose and local trail builders Hand Built Trails. And thanks for having us @nationalparkssa
Now our Destination Trails Caravan of Courage has traversed the big island to kick off some flow trail proliferation in Kyogle, NSW. We are fully stoked to be working with the Kyogle MTB Club to make their bike park dreams come true.
This is our first trail construction project in NSW so it's an exciting opportunity. One too good to miss!
Stay tuned for the low down on the local loam!
Last but not least…. "It's about the journey!" The big traverse was a bit rushed for our liking but the road still presented some amazing vistas! And seeing the full moon rise over the plains was mind boggling…. sorry these photos do not do mother nature true justice, but you get the idea!
traillove planetearth
Kyogle2020 @ Fairy Mount