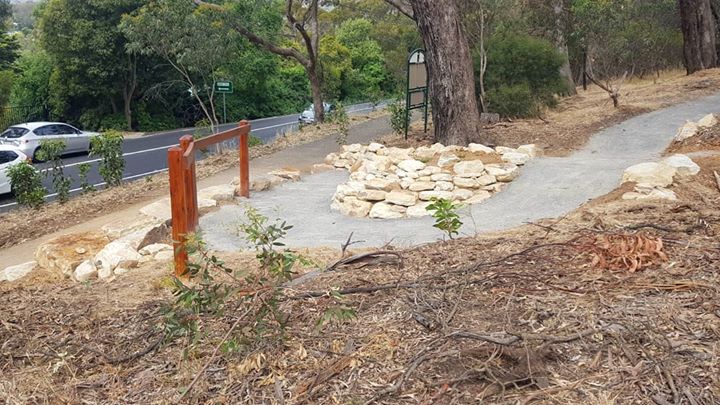 Last week we did our first little project for the City of Mitcham! Just 1 switchback built to Council spec but we put everything we know into it, including 10 ton of Carey Gully wallers.
Bit strange to working for Council as a contractor having been just over 10 years since I worked there as the Trails Officer.
So far everyone over 60 loves it. Mountain bikers not so much. Oh well. Win some, lose some, and whether you like it or not, safety for the community is the motivation.