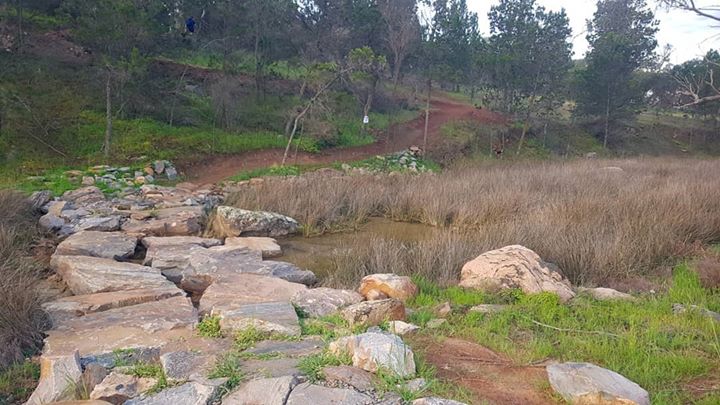 Creek Crossing, Rocky Gully
@nationalparkssa
Cred to Spry Civil Construction for getting this lovely local rock onto this site so we could get all Zen and Jedi like with the rock shapes.
Big thanks to Murraylands Multisports for being so supportive of the trail creation process and essentially being dedicated to making their local trail dreams come true.
Much appreciation to the Dept of Environment and Water who have been an absolute pleasure to work with and it's great to get to know land managers who are keen to make a difference for country and community.